CELEBRATING CHINESE NEW YEAR – YEAR OF THE RABBIT WITH NATALIE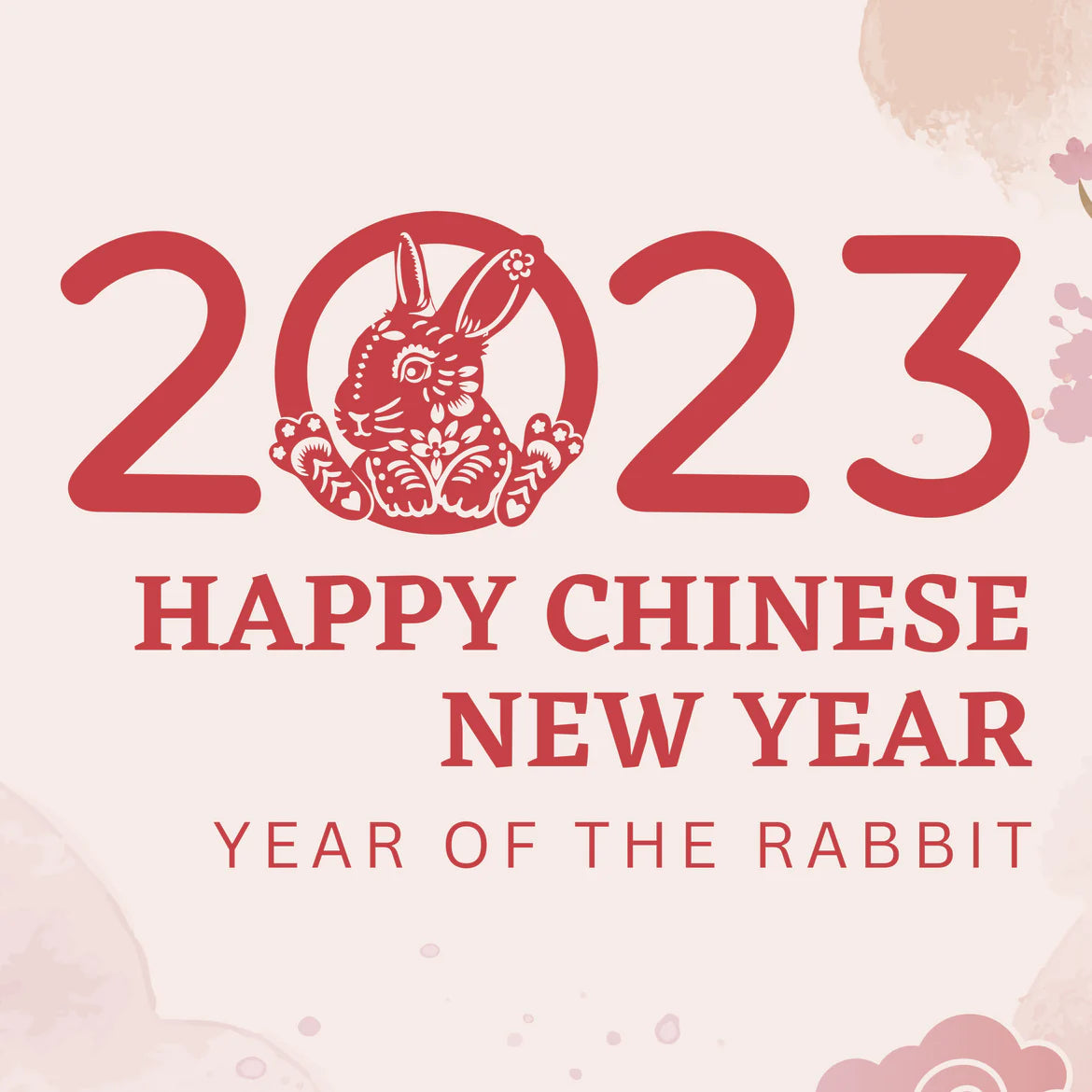 We have set up an interview with our co-founder Natalie to talk all about how she will be celebrating Chinese New Year.
Natalie - "Chinese New Year is one of my favourite times of the year, it is an amazing time to spend with family enjoying delicious homecooked food."
This year it is the Year of the Rabbit 兔年 symbolising longevity, positivity and
auspiciousness. Celebrations traditionally last 10 days, starting from Chinese New Year's Eve to the beautiful Lantern Festival, symbolising people releasing the past year and welcoming the new year with good fortune.
So, we poured a couple of glasses of Saicho Jasmine sparkling tea as Natalie began to share her favourite memories from celebrating with family and friends in Hong Kong and England over the years.

What Chinese New Year means to Natalie:
Natalie explained that this is her favourite times of year for so many reasons:
● Prior to the celebrations, houses are cleaned and organised symbolising a fresh start for the new year ahead. "I love cleaning and find it really cathartic, so this is a celebration in itself" Natalie
● She recalls memories of helping her mum wrap the many red envelopes which are gifted out to family and friends at this time.
● One activity they do as a family is to create red signs with Chinese phrases such as 'Healthy Life' or 'Fit and Healthy', which are then displayed around the house as a sign of welcoming in the new year.
● Natalie remembers going to bed early on Chinese New Year's Eve as a child and waking up early with excitement to collect her own red envelopes containing money from her parents and family members.
● The day is then spent indulging in the array of candy and chocolates that are all around the house during the festive period.
Natalie now lives in the UK with husband Charlie and daughter Thea. "It is so important to be to keep the culture alive here in the UK for my daughter, I want her to have similar memories to when I grew up".

Let's talk about the food:
As with many festive celebrations food plays a significant role, and this is no different for Chinese New Year. Delicious dishes are prepared with generous grazing throughout the day, similar to a buffet setup. It's all about cherishing the time with family and spreading positivity for the new year. "Food is an expression of love and our cultural for me. Its central to the celebrations".
Natalie was delighted to tell us about turnip cake, one of her favourites, a crispy yet soft Chinese cake with mushrooms and sausage, so we went straight to YouTube for the recipe to discover more.
Typical dishes served in Hong Kong would be steamed fish or chicken, two of Natalie's favourites. Both of which pair beautifully with a glass of Darjeeling sparkling tea.
Natalie shares that "it's definitely a time of indulgence and not worrying about the calories"

Bringing good fortune health and prosperity:
The celebrations are centred around removing the old and bad while welcoming the new and good. Temples are very busy during the 10 days with families visiting to worship their gods and pray for good health and wealth for the coming year.
Wishing good fortune, health, and prosperity to everyone you encounter during the festive time is an important part of the customs. Natalie explains that "there is a strong emphasis on exchanging gifts, red envelops and sharing food. To wish good fortune, health, and prosperity to everyone you encounter and making the time to visit all of your friends and family".
Bring the best version of yourself into the new year
Natalie tells us wearing new clothes from head to toe in fact symbolizes a new start with fresh intentions. Red, yellow, or generally brightly coloured clothes are chosen. These colours symbolise bringing in good luck and are believed to scare away spirits of bad fortune.

2023 and beyond:
This year, Natalie and Charlie will be celebrating Chinese New Year in Hong Kong with Thea for the first time as a family.
As she sips the last drops of her Saicho Jasmine sparkling tea, Natalie explains that whether they are in Hong Kong or England; Chinese New Year is the perfect time to connect with the people they love, whilst indulging in delicious food and drink.